Diversity Charter Sweden works for a world where different ideas, knowledge, experiences and competences count, where difference is a resource.
Welcome to the world's largest network in diversity and inclusion issues. Diversity Charter Sweden is a springboard for companies that want to increase their creativity and competitiveness with the help of the dynamism of an organization that puts diversity before stupidity. Here you get the opportunity to fill up with knowledge within all seven grounds of discrimination linked to your business and operational benefit.
There are a number of studies that show that diversity in the workplace is positive for the development and profitability of companies and organizations. Therefore, we believe that diversity and inclusion should be an obvious and integrated issue in every modern company and organization's strategy. That is the basis for why Diversity Charter Sweden was started.
Companies and organizations have an important role to play in ensuring non-discrimination, diversity and inclusion. By signing the so-called diversity statutes make the organizations a voluntary commitment to create and maintain an inclusive work environment for their employees without discrimination in terms of gender, race or ethnic origin, religion, age, disability or sexual orientation
Diversity Charter Sweden is part of a larger European network, please visit The European Commission's platform for the European Diversity Charter.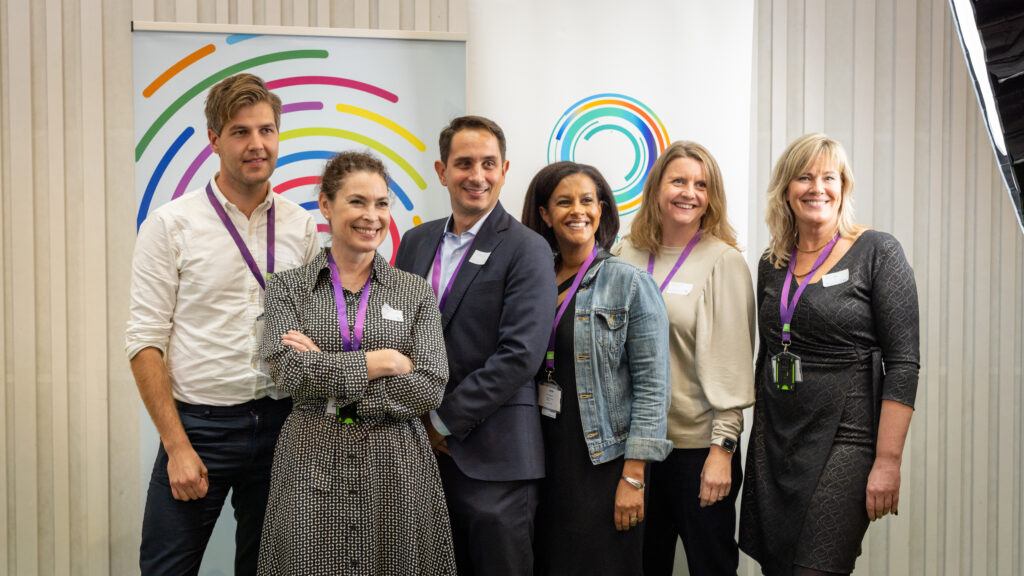 To increase knowledge and commitment to diversity and inclusion issues, a large number of activities are carried out. They are divided into four parts, monthly Fredagskunskaper, Regional member meetings and the two annual activities Diversity Month and Signature event. The activities are in the form of physical, digital and hybrid meeting
Fredagskunskapen web-broadcast seminars are the basis of Diversity Charter Sweden's dissemination of knowledge and experience about diversity and inclusion in working life.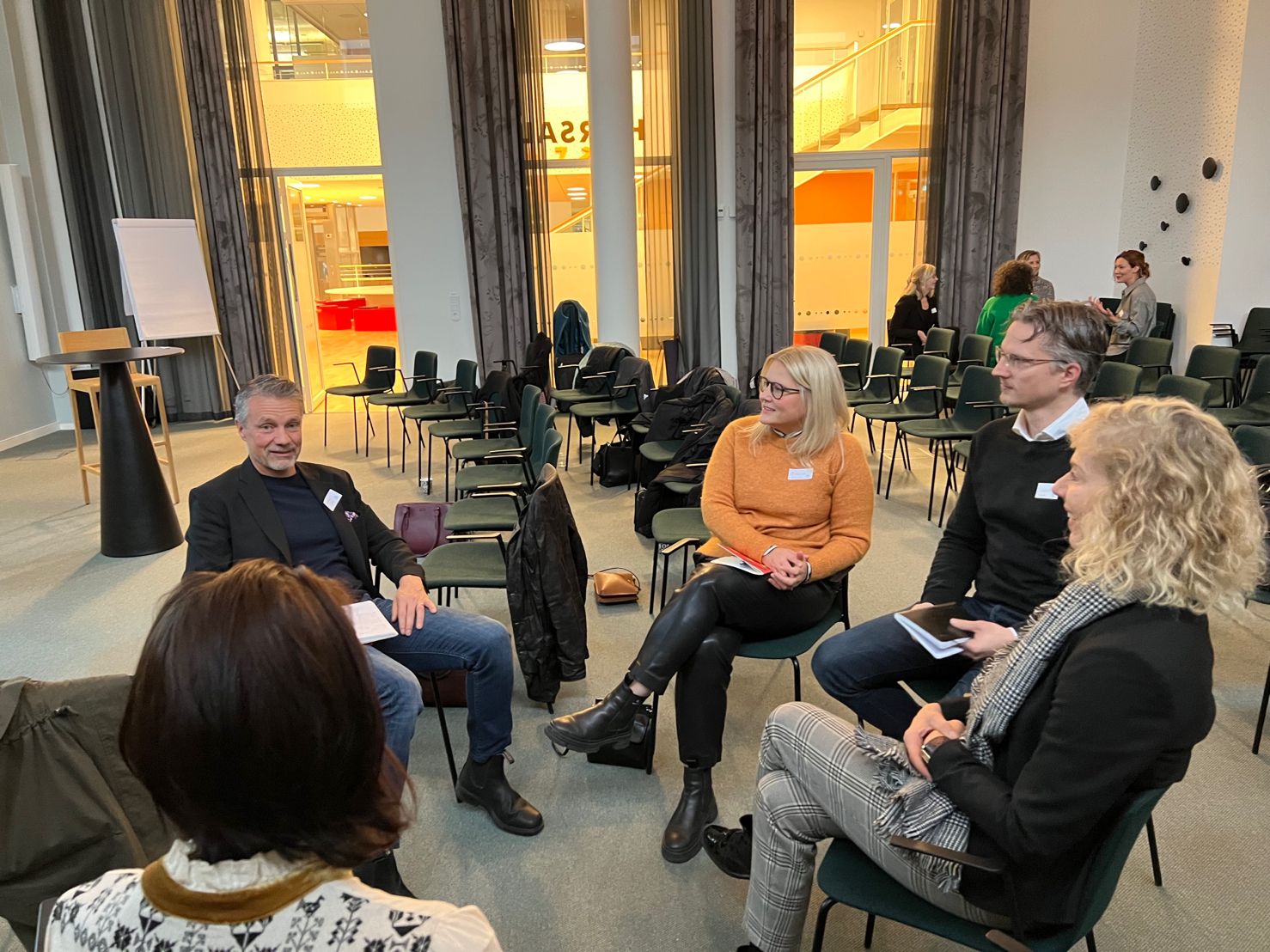 At our regional meetings, fantastic opportunities are offered through in-depth conversations in small groups as well as networking with other companies/organizations with similar challenges and conditions.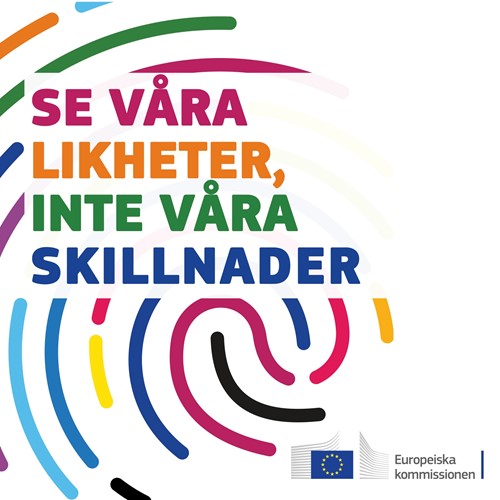 In the month of May every year, Diversity Month is celebrated around the EU. We call on companies and organizations across Europe to join us and the European Commission and shine a spotlight on the importance of diversity and inclusion in the workplace and in society. The latter by organizing events and activities throughout the month.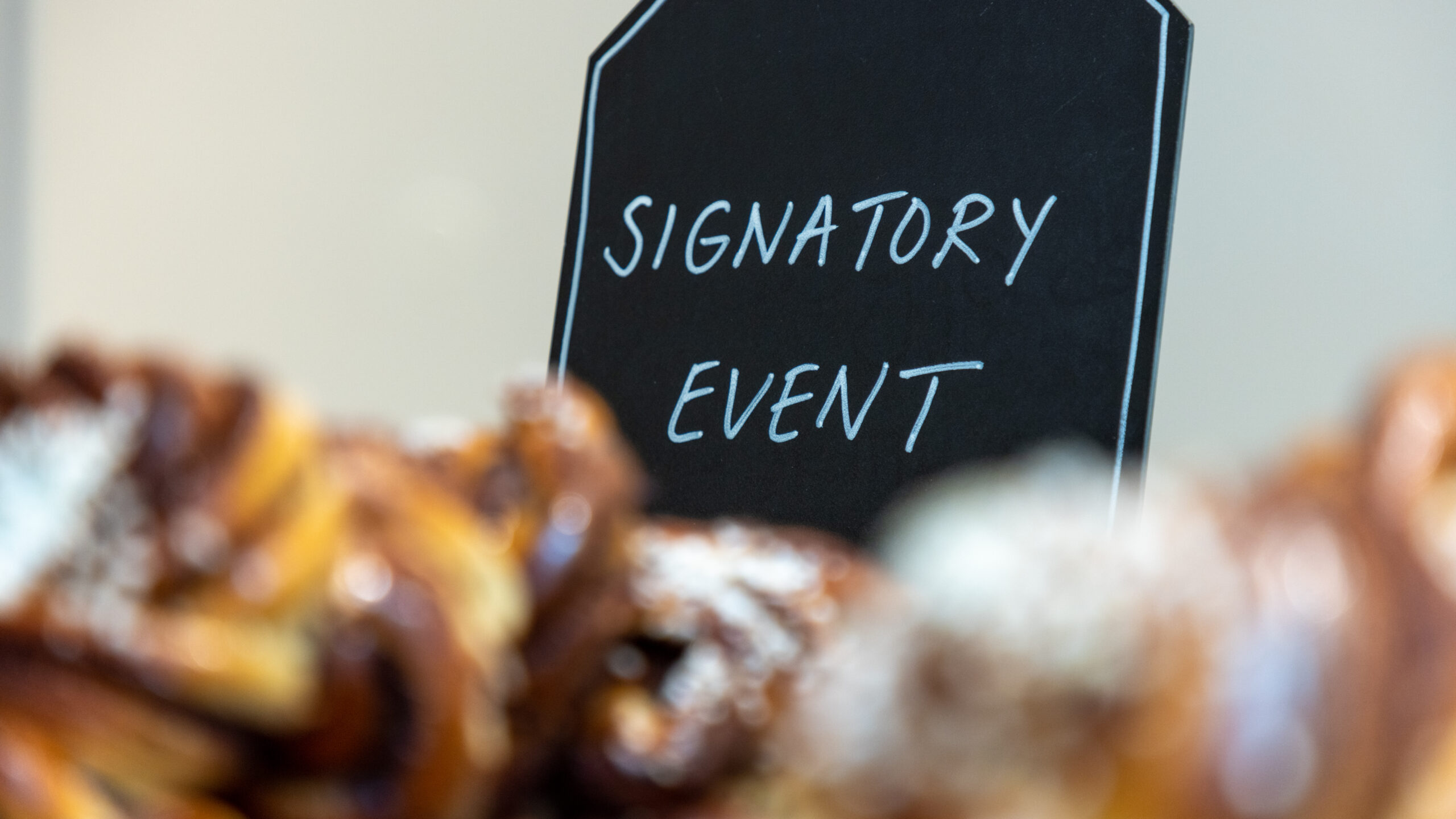 This is the big diversity and inclusion event of the year where we welcome/sign up new members and where we have a large number of renowned and interesting speakers on a specific theme. The activity is a hybrid where members can choose to participate in person or digitally.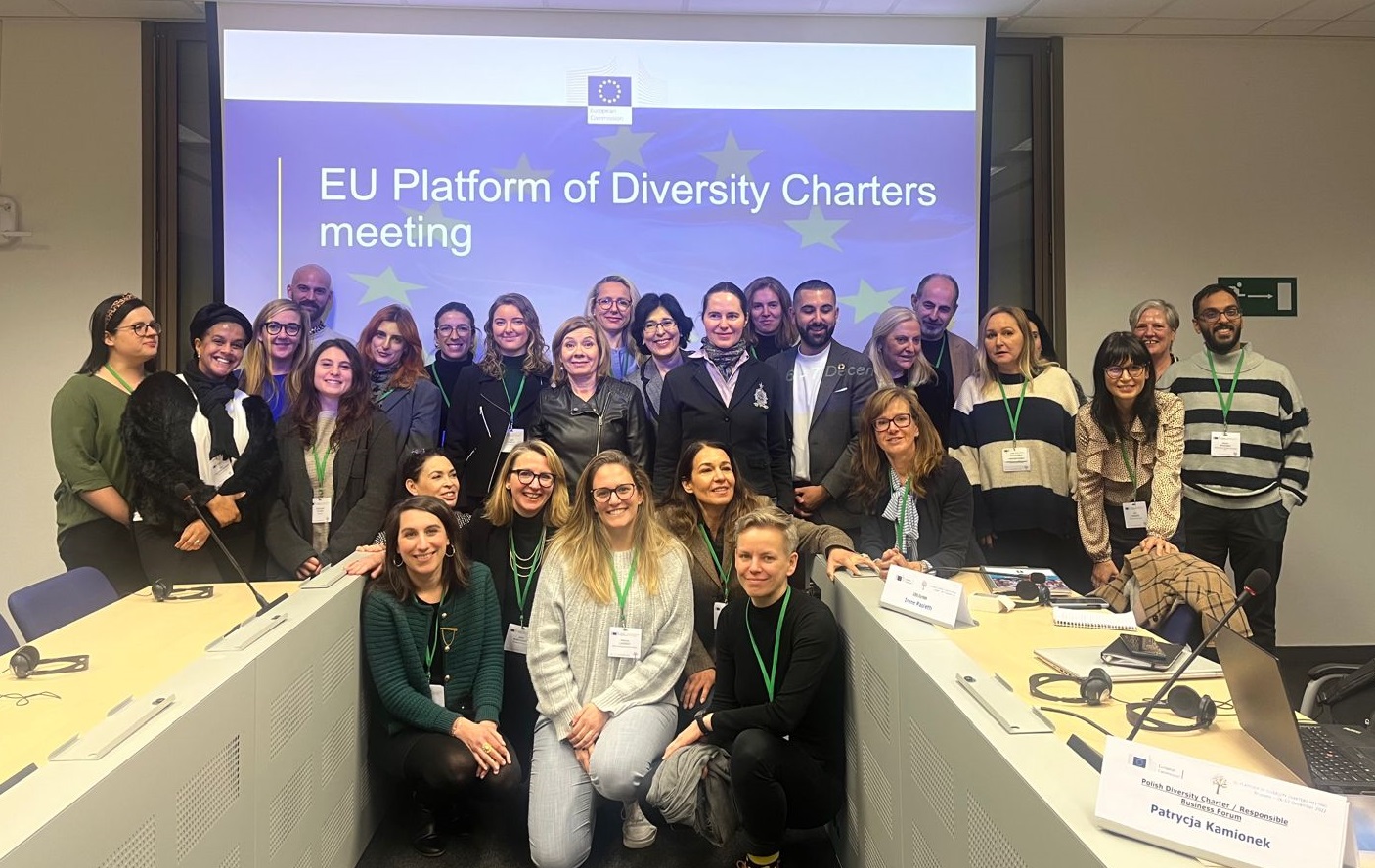 EU Commission activities through the EU Platform
The European Commission organises digital workshops and seminars on their reports and directives. There are also opportunities to participate in other Charters' seminars and to be invited to physical EU meetings in Brussels. The European Commission's activities are in English.
Become part of the world's largest network of companies and organisations actively seeking successful ways to work on diversity/inclusion issues. The network provides great opportunities for experience sharing and knowledge development through our regular activities.
"At AFRY we endorse diversity in all its forms.

We want to attract people into our organization with different backgrounds and perspectives, because we know that it drives profitability, growth, innovation and joy.

We are very happy to be a part of Diversity Charter Sweden! It is an excellent network of organisations that are sharing experiences, ideas and knowledge about inclusion and diversity.

We still have a lots to learn and we are truly exited in meeting all of the representatives in Diversity Charter Sweden!"
"Ambea är en stor organisation och vi har medarbetare från jordens alla hörn. För oss är det viktigt att spegla den mångfald som finns i samhället och stärka vår organisation genom att bättre tillvarata all den kompetens som finns på arbetsmarknaden. Vi vill bidra till en mer öppen arbetsmarknad och säkerställa att våra arbetsplatser är inkluderande för alla medarbetare. Av den anledningen har vi också gått med i Diversity Charter Sweden, så att vi kan lära oss mer och bidra till fortsatt utveckling av dessa viktiga frågor."
"På Ahlsell är vi övertygade om att bolagets konkurrenskraft stärks genom mångfald. Det ökar kreativiteten och innovationskraften hos våra medarbetare och även möjligheten att förstå våra kunder på ett bättre sätt. Grupper med högre mångfald bidrar till ett bättre arbetsklimat och i slutändan att vi får roligare på jobbet. Således är inkludering en viktig aspekt för oss, att skapa förutsättningar för delaktighet för att alla ska kunna bidra fullt ut i verksamheten. Vi ska också verka för en kultur där det är enkelt att vara sig själv och nå sin fulla potential, genom öppenhet, visad respekt och omtanke om varandra.

Vi kan redan se att våra insatser ger resultat, men vi behöver bli ännu bättre. Arbetet med mångfald och inkludering har inget slutdatum. Det är någonting som vi alltid måste ha med oss."



"As a global DEI consultancy company, diversity and inclusion is at the heart of who we are and what we do. We support companies with custom inclusion learning journeys that are globally applicable but locally relevant, and honor all intersecting identities. Therefore our partnership with Diversity Charter Sweden is a wonderful opportunity to keep the finger on the pulse of what is going on in Sweden, unite over local DEI efforts and collaborate in the field to progress this important work."

"Apoteket är ett omtyckt varumärke. Kombinationen av innovation, långa historia och hållbart företagande gör oss till ett företag som tror på ett liv i hälsa. Vi erbjuder läkemedel, noga utvalda hälsoprodukter och farmaceutiska tjänster till konsumenter och vården. Våra medarbetare är födda i 83 olika länder och talar tillsammans 57 språk. Mångfald hos oss bidrar till en bättre arbetsmiljö och ökar Apotekets attraktionskraft. Vi tar vara på mångfalden och vi ser den som en stor fördel." Vi kan redan se att våra insatser ger resultat, men vi behöver bli ännu bättre. Arbetet med mångfald och inkludering har inget slutdatum. Det är någonting som vi alltid måste ha med oss."


"AuxiliRec is actively working on inclusion in society and it is therefore our mission to ensure that diversity is part of our own workforce as well as in the companies we work with. We work in recruitment and candidate development and we see the benefits of diversity on a daily basis in terms of both business development and community development. With diversity we see a variety of ideas, skills and experiences!"



"For Axfood, sustainability issues are very important to attract and develop employees. Diversity and inclusion are a constant focus with the aim of reflecting customer needs and providing equal opportunities for all. A good mix of skills and perspectives provides more angles and generates better results. It's about long-term sustainability, business value and competitiveness."



"For Axfood, "What would we be without diversity, a bunch of middle-aged guys in a conference room? No thanks," says Stefan Kulhanek, CEO of Axians AB. We have employees of different ages, genders, ethnicities and backgrounds because it ultimately makes us better and helps us deliver even better solutions to our customers. However, we can and should become even better; as a further step in this effort, we have therefore chosen to become active members of Diversity Charter Sweden to ensure that we continuously develop in this area and at the same time share our experiences."



""For us in Bara Vanlig it was natural to join Diversity Charter Sweden. The work for increased diversity and representation permeates everything we do. Bara Vanlig is a non-profit association that works to break exclusion and increase community for people with disabilities through physical activity. Together with Diversity Charter Sweden, we look forward to continuing this important work and spreading our knowledge. Physical activity and community is for everyone regardless of ability."

"We are a knowledge company that supports and brings about change. We contribute to our clients' competence development and work from strategy formulation to implemented change. Delivering Change is our brand promise and Simplifying Change our vision. Our consultants strive to make change happen and to make it "happen". We work to empower our clients and to manage the digital forces that impact all operational, business and societal development. We believe that skills development and change management breeds success in a world that is changing ever faster. At BiTA, we therefore work to combine these two perspectives in our consulting and training delivery."



"Being a workplace that is open and inclusive for everyone is key for Beijer to continue our success journey. Being a member of the Diversity Charter gives us additional knowledge and insights. We want to be the best in the industry in diversity as well."
"We love diversity in all its forms! And we know that diversity has the potential to drive growth and innovation in any organisation. We also know that the benefits of diversity are only possible when there is inclusion. Organisations need to actively create conditions where any type of diversity is not only acknowledged but also harnessed and celebrated.

Therefore, we are very happy to have signed the Diversity Charter Sweden. We look forward to sharing experiences, insights and join discussions on diversity and inclusion with a great network of members - in Sweden and internationally




"All customers should feel welcome at Bilprovningen and be able to learn about road safety and their vehicle. Diversity contributes directly to the development of Bilprovning, our profitability and business through satisfied customers, satisfied and creative employees and increased road safety. Our long-term goal is for the composition of our employees to reflect that of our customers."

Blocket's products are for everyone and so is our working environment. That is why a diverse and inclusive culture is a necessity for innovation and continued growth. Also - being fair and equal feels good in our hearts.

With a network like this we will learn and inspire each other to get a more diverse, inclusive and sustainable society. Contributing even more. It feels great and we are so excited to be part of Diversity Charter.


"Bluestep embraces diversity in our customers as well as in our employees. Our employees have different backgrounds, which is a strength as it facilitates understanding of different customer situations. Mortgages are a big decision for both the client and Bluestep, so good communication and understanding is paramount. Diversity reduces barriers and increases understanding in general, which is important in our business."


"We are members of Diversity Charter Sweden, as we wish to continuously learn more about diversity and inclusion. Diversity broadens our perspective and helps us to develop. As an employer, we have a responsibility to prevent all forms of discrimination and create the conditions for each person to reach their full potential. At BNP Paribas, we strive to create an inclusive work environment where everyone can show their talents without fear of discrimination based on their origin, disability, sexual orientation, religion, gender or age. "


"At DNB, we believe that an inclusive workplace is a safe workplace and that diversity helps us to leverage skills, strengthens the business and gives us more perspectives - which in turn creates innovative power. Through the Diversity Charter network, we want to actively contribute our experiences, but also learn from others to constantly try to be at the forefront of this long-term work."



"The Diversity Board's vision is to bring more diversity and role models into the corridors of power. The goal is to have more profitable companies and organizations through business development with more perspectives in leadership positions. Therefore, it is a no brainer to join Diversity Charter Sweden which has the same values."




"Duni Group is happy to be part of Diversity Charter Sweden as well as in other part of Europe, our aim is to increase the knowledge and capability of creating a diverse and inclusive organization to reach our ambitious goals for becoming a trusted and circular sustainability leader by 2030."


"At Dustin, we know that visible and invisible differences increase our ability to create attractive offers for our customers. It's important for us to be a nurturing and inclusive workplace where we see each other and take care of each other. In addition, we can make a difference at a societal level - through suppliers, distributors, customers and end users. The more we reflect society, the better we will be able to do that. At Dustin, we work with structures to minimise the risk of arbitrary decisions based on bias, including an anonymised recruitment process and an annual salary survey in all countries where we operate."



"It is obvious that Diversity Charter Sweden offers knowledge, inspiration and networking on diversity issues at a very high level! Having participated in two well-organised events in autumn 2020, membership feels quite natural. I look forward to working with the association's members to create more profitable organisations through increased diversity and inclusion."

"As members of Diversity Charter Sweden, we see great potential in learning from each other in the business community. As a member, we can also together demonstrate the importance and value of diversity as a focus area. Eaton in Sweden as a global company has been working with diversity and inclusion for several years. Our experience with diversity has proven to create an innovative, creative and welcoming work environment not only for our employees but also for our customer relationships. It is important to provide good conditions and create a developing leadership to take advantage of our different experiences, backgrounds and knowledge perspectives. Increasing diversity within Eaton has proven to provide a good working environment with mutual respect as a recipe for more knowledge and job satisfaction."

ELSA and SAM are passionate about creating more inclusive environments for children. We look forward to being part of Diversity Charter Sweden, to exchange knowledge and experiences with other organisations that see the importance of diversity and inclusion.


"For the Swedish Finance Association, it is a central goal that your background or identity should not affect your opportunities in working life. As a trade union, this applies to our members, but also within our own organisation. By joining Diversity Charter Sweden, we are now taking the next step in our work for diversity and inclusion. We commit to actively work on this, but also gain access to knowledge and a large and valuable network where we can learn from each other. It is only when we all feel that we are valued for who we are, that we have truly succeeded as an organisation."



"What drives us at Fora is to contribute to a sustainable society and a more secure working life for our customers, through collectively agreed insurance. There is a breadth of diversity among our customers, and we believe that diversity among our employees based on different skills, backgrounds and experiences enhances our ability to create customer value and contributes to us being an attractive employer."



"We want to be the best employer with a culture where we put participation and inclusion high on the agenda. Now we aim to accelerate our work on real diversity and inclusion. We are very much looking forward to being active members of Diversity Charter Sweden, says Linda Saverstam Nöjd, Head of HR Formue Sweden"


"At GKN Aerospace Sweden, we always strive to be an organisation where all employees can learn new things and develop, both as individuals and in our professional roles. We know that teams and organisations where people are aware of each other's differences and can include this in their teamwork and leadership are more successful than others. We therefore see our participation in the Diverisity Charter as key in learning more about this and providing us with input to unlock potential in Diverisity and Inclusion at GKN Aerospace."


"Innovation and broadening skills is a strong driver for us when working for and with our customers and one of our biggest business challenges now and in the future is the battle for skills. To attract new skills to us but also to continue to be the employer our colleagues choose to come to every day, we need to challenge ourselves, be brave to think in new ways and broaden our perspectives. This is expected of us, both by our customers and our employees. I am very proud and happy that we are now part of Diversity Charter Sweden where I hope that together with the other member companies we can take the next step in our diversity and inclusion work."


"Equality, diversity and inclusion are part of Handelsbanken's core values. Diversity is an important part of our success, a key factor for innovation and is closely linked to our profitability. By attracting, recruiting, developing employees with different backgrounds, perspectives and experiences, we improve our ability to understand our customers' needs and adapt to an ever-changing society. We strive to reflect the diversity of the communities in which we operate and to achieve and maintain gender balance in all parts of the Bank. By having an inclusive culture, we can best harness the benefits of equality and diversity."




"HCL Technologies is proud to be a member of the Diversity Charter Sweden and stands committed to fostering a diverse and inclusive work culture. At HCL Technologies, we believe that progress is best achieved through inclusivity and collaboration."




"Inclusion is diversity in action. That is why inclusion comes first. Diversity is the mix of people while inclusion is about actively advocating for that mix and making it work."


"As one of the market's leading wine importers, it is natural for us to take responsibility for both people and the environment, and we work continuously to develop our sustainability work. One element of this is our strategies for equality and diversity - both within the organisation and towards the market. We know that an organisation characterised by equality and diversity contributes to a professional approach that creates security and credibility among employees, job applicants, customers and suppliers. We firmly believe that our business will be even better and more thoughtful when we actively draw on the diversity of experience that our employees bring to the company."


As a major player, ICA has a great responsibility but also a great opportunity to influence. The overall goal is to lead development in a more sustainable direction and to run our own operations in a sustainable way. ICA's diversity work is about harnessing the creativity and added value that lies in the interplay of differences, thereby creating a dynamic, high-quality business. ICA runs several initiatives to increase diversity, for example by creating employment for young people, for the disabled and by providing support for new arrivals to establish themselves.


Membership of the Diversity Charter provides opportunities to exchange knowledge and experience with other members, in Sweden as well as in Europe, which we see as very valuable!"


We at Inclusive Views are delighted to be part of the Diversity Charter and to have the opportunity to network with other companies who have diversity high on their agenda in different ways. Above all, we look forward to being inspired by how other member companies are working to create inclusive workplaces."



"At Inditex we are firmly convinced that one of our teams' greatest strengths is their cultural plurality and diversity. We boast an inclusive corporate culture that fosters equal opportunities and takes a zero-tolerance stance towards all forms of discrimination. It´s a no brainer for us to be a member in Diversity Charter Sweden."



"The future of ISS depends on our ability to attract and include all different skills and backgrounds into our company. Diversity and inclusion work is therefore crucial for us. So it is with great humility but with high ambition that we look forward to being part of the Diversity Charter and hope that together we can take this work to a new level where we can really make a difference."



"Jobbentrén's entire business concept is based on diversity and inclusion in the labour market - in practice. We create successful and long-term jobs together with newcomers and employers. By becoming a member of the Diversity Charter, we look forward to sharing our learnings, learning from others and continuing to develop both ourselves and the business as a whole."


"As members of the Diversity Charter, we want to contribute to a mutual dissemination of information on diversity and inclusion.

The diversity-themed job festival is actively engaged in important information dissemination in an effort to change attitudes in the labour market and to contribute to improved matching.

We do this by creating events to increase diversity and reduce the risk of discrimination, for example through an annual event in Kungsträdgården." We are targeting both companies that have platforms or services that increase diversity and reduce the risk of discrimination and companies with a continuous recruitment need and of course job seekers"


"It takes many of us working for an inclusive society for positive change to happen. A strong network of goodwill and solid knowledge like Diversity Charter Sweden is one way to get there.

KAPI is Sweden's agency for inclusive communication with a focus on linguistic and cultural diversity. We believe that all people should have the same opportunities to absorb important information and to participate in Swedish society. It is a matter of democracy. That's why we are there for all authorities and companies that want to reach out to foreign-born target groups in Sweden."



"KEY Relocation is proud to be a member of the Diversity Charter Sweden. Global Mobility is about getting the right people in the right place at the right time.

But it's also about helping companies bring people's differences together in the workplace. We see the movement of people to new countries and cultures as inclusive and diverse by its very nature."




"We at KPMG have chosen to join Diversity Charter Sweden to achieve an increased exchange of knowledge in diversity and inclusion. KPMG is a global organisation, and one of our greatest strengths is the diversity of our employees' experiences, perspectives and personalities. With the entry, we look forward to exchanging thoughts and ideas with the network members!"




"Leaders believe that active work for inclusion and against discrimination is an important issue for the future of managers. A diverse labour market increases the potential for innovation and growth, and without greater diversity among managers and employees, we will not be able to address all the untapped skills in the labour market."




At Lindex we want to create a global culture of inclusivity and diversity, where we with a wider perspective become more innovative, sustainable and creative mirroring the customers we want to attract. Being part of Diversity Charter is another step on our journey. We look forward to exchanging knowledge and experience while connecting with others to create more diversity and inclusiveness in and around our company'" says Sanna Lindgren, Director of Culture and Communication at Lindex.


"At Länsförsäkringar AB, we want to have an open and tolerant working environment that is free from all forms of discrimination. This is the cornerstone of our approach to each other and to our customers. Actively working to promote equality and diversity is a matter of course in our corporate culture. We see differences as an asset and want to create a workplace that gives us all room to grow based on our own and Länsförsäkringar AB's conditions. The more of us who have different backgrounds and experiences, the stronger we become. The degree of innovation is higher when different people meet and interact."




"Our ambition is to create an exceptional place to work, with a fully diverse and inclusive culture. By bringing together individuals from diverse backgrounds, we can better engage colleagues, uncover new ways of thinking and better serve the needs of our customers and clients."





Marketplace STHLM is a proud member of Diversity Charter Sweden, as we believe that everyone can start their own business regardless of gender, age and background."



"Diversity for us means recognising and valuing all individuals regardless of gender, nationality, ethnicity, religion or ideology, disability, age, sexual orientation and identity. These principles apply not only to all our employees but also to our professional activities. Our aim is to create a working environment free of prejudice. It goes without saying for us that a diverse team brings different perspectives and insights to our business, that it creates creativity, different approaches to problem solving and provides a sustainability that would not be possible without diversity."



A workplace that embraces diversity, equality and different cultures drives innovative thinking. That's why diversity is fundamental to our business and our culture," says Nazanin Nematshahi, Business Area Manager Small, Medium and Corporate for Microsoft Sweden, who also leads Microsoft Sweden's diversity and inclusion efforts. "It is important that our workplace reflects the society in which we operate. We have come a long way and through our membership in Diversity Charter Sweden we want to ensure that we continue to develop in this area," Nazanin concludes."





"We at My Life share Diversity Charter's vision and are convinced that together we are stronger and can achieve more and even faster. We are very much looking forward to learning from everyone in the network and also to contributing what we can during our upcoming membership."


"At Morningstar, we are committed to Diversity, Equity, and Inclusion (DEI) because it makes a stronger company but more importantly because it's simply the right thing to do. We want to create a workplace that welcomes, celebrates, invests in, and empowers all people-one where everyone belongs, and where colleagues feel safe and comfortable to be themselves. This may look different in Stockholm than it does in Chicago or in Mumbai. But the goal (and hopefully, the outcome) is the same: we want our diverse, equitable, and inclusive workplace to be the foundation for new, better decisions about what we do and how we do it."



"At MultiMind we specialise in diversity and can offer your company workshops and presentations on diversity management. We map, analyse and prepare your organisation in how to improve and streamline your organisation from a diversity perspective. This can range from how to build companies from a diversity perspective, to how to think about new recruitment or the internal culture of the company."




"We are looking forward to valuable contacts and possible collaborations with companies that see the value in diversity and inclusion. Together we can create inspiring encounters with students, so that more young people have role models, feel welcome in the world of work and motivated to get into any job."




"The Council is the central parties' support for local parties, unions and employers working together to strengthen the civil service. Given the challenges facing the state, it is important to capture different perspectives. That's why we need to strive to be really good at harnessing the potential that lies in differences."




"Peab has decided to become a leader in corporate social responsibility and has set tough targets to achieve it. Diversity and inclusion is an important part of that goal that we now want to accelerate in our Group. When we want to achieve our goals, learning is an essential piece of the puzzle, which is why membership of the Diversity Charter feels like an important step on the way!"





"Pihr's mission is to close the global pay gap by offering organizations world-class technology and advisory services."




"We at PS Occasion share the Diversity Charter's view that diversity is a resource and we want to actively work to bring more perspectives into our industry. Partly because it's important for us internally in our teams, but also to create really good and sustainable communication solutions for our clients."


Publicis Groupe's motto is "Viva la Difference", we celebrate difference. We value each individual for who they are and believe that we, through actively working with diversity and inclusion, will become a better place to work for our people and produce better work for our clients.

We at Publicis Groupe Sweden are excited to join Diversity Charter Sweden! We look forward to gaining new knowledge and to share our experiences and ideas with other member companies. And to together work for a better world; a world that celebrates difference."




"A culture based on inclusion and belonging is key for PwC's ability to attract and retain talent, drive growth and success, but also to advance issues of inclusion and diversity and make a difference in society in a broader context. Membership in the Diversity Charter is a natural step for us, not only to become part of an important network, but also to work towards a more inclusive and diverse society as a whole."



"Region Stockholm works to promote sustainable development in the area of gender equality and diversity. The overall goal of the Stockholm Region as an employer is to promote a working environment that provides equal conditions and opportunities for all in professional life. A gender equality and equality perspective in the workplace creates good working environments, which in turn leads to better care and service for the county's residents and sustainable development in the region."




"Right To Play Sweden is a member of the Diversity Charter because it is a strong network for exchange of experience and inspiration. We are convinced that collaboration is the only way to find solutions for an inclusive and equal society!"




"Our vision is a Sweden where everyone is seen as an asset in the labour market. Everything we do at Samhall aims to break exclusion and to take advantage of the diversity of abilities that our employees have. It is therefore natural for us to be part of the Diversity Charter for the opportunity for knowledge exchange and inspiration that it provides."




"SAP has chosen to become a member of Diversity Charter Sweden to increase the commitment to diversity and inclusion, both within the organisation and with other companies.

An inclusive culture, inclusive development opportunities, and a diverse ecosystem are fundamental to SAP's success."



"We and Diversity Charter share the same ambition in promoting diversity and inclusion in the workplace. We look forward to many new exchanges of experience and ongoing knowledge enrichment for our own work" - says Carina Eriksson CHRO, SBAB."



"Scandic Hotels was born as a small roadside hotel in Laxå in 1963. Today, we are growing like crazy, with new hotels and renovations in every other city. Today, Scandic is the largest hotel chain in the Nordic countries with over 230 hotels where millions of travellers will have a great hotel experience every day, around the clock, all year round! We create great hotel experiences with 14,000 employees from more than 100 countries who want you to enjoy your stay whether you are in Sweden, Finland, Denmark, Norway, Germany, Estonia, Poland, Belgium or the Netherlands."




"Internal and external diversity, gender equality and inclusion are key for Sida to eradicate poverty and succeed in a complex, fast-paced and changing world, and to find ways to create new partnerships and innovations that contribute to achieving the goals of the 2030 Agenda."




"Skanska is Sweden's leading construction and project development company. We work purposefully with diversity and inclusion, with clear links to our values and sustainability goals. Through our membership in the Diversity Charter, we want to actively contribute but also be inspired to constantly update ourselves and be at the forefront of this work."




"At Sodexo, we see diversity and inclusion as a business necessity. We are convinced that diversity is a prerequisite for performance and innovation. Through networking and collaboration, we create a culture that welcomes differences and appreciates unique talents. Women make up 54 percent of Sodexo's workforce worldwide. Promoting women's opportunities for advancement is critical to achieving gender balance at the executive level as well."




"For Sofi Consulting, joining the Diversity Charter was a matter of course. So obvious that we joined the second week after starting our AB. The hope is to inspire other large well-established and less new ones to join - if we can, you can!"




"Our differences are our greatest strength and the teams are built to complement each other. Different nationalities, expertise, experience and personalities allow us to cater to our clients. We are members of Diversity Charter Sweden to become even better at promoting diversity and inclusion."




"At SSAB, we are leading the transition to a more sustainable world in our industry. Inclusion and diversity are incredibly important on that journey. Through Diversity Charter Sweden, we look forward to learning from other organisations and sharing our experiences in this area."




"We work to equip and recruit sustainability talent and are convinced that our differences are strengths in building a sustainable society. Through our membership, we not only ensure that we maintain high quality inclusive recruitment internally, but also increase the opportunities for our partners and networks."


"We know that many employers are keen to have a diverse and inclusive workplace and want newcomers to Sweden to be able to enter the Swedish labour market smoothly. The latter is not always easy when you lack your own network of contacts and this is something that we at Svea Arbetskraft want to change!

That's why we believe that there is a place for everyone in the Swedish labour market and we are all needed to get the labour market moving! Remember, we do this best together, which is why we have chosen to become members of Diversity Charter Sweden."




"Membership in Diversity Charter Sweden gives us in the Swedish Football Association a new context that is relevant and interesting for our work for diversity. Football is a global language of inclusion and membership gives us the opportunity to contribute even more to community and cohesion in society."



"The aim of the Swedish Postcode Lottery is to contribute to a better world and we do this by generating a surplus for civil society. Given our vision, it is a matter of course for us to work with sustainability from all perspectives, and diversity and inclusion are an incredibly important part of that. We believe in the equal value of people and are convinced that a team rich in diversity and where everyone has equal opportunities strengthens our business. We look forward to benefiting from the knowledge and experience of Diversity Charter."

"Svevia are specialists in building and managing roads and infrastructure. We also want to be specialists in being a workplace for everyone; a sustainable road industry needs employees who reflect society, and Svevia wants to lead that development. Every day we see that an inclusive workplace creates commitment and participation - two necessary foundations for Svevia to develop as a company.

Of course, this is not something that comes naturally. On the contrary. We work systematically and long-term to increase diversity in all groups and at all levels of the company, we set targets, we measure and we follow up. Being part of the Diversity Charter gives us an opportunity to learn and be inspired by others in this field and to share our own experiences. "


"Systembolaget is based on a sustainable idea. A company that sells beer, wine and spirits without any profit motive limits the alcohol problem in Sweden. Systembolaget is there for everyone and our customers and employees should feel that. Our aim is for Systembolaget's employees to reflect the diversity that exists in Sweden and to work in a climate characterised by respect, understanding and knowledge of people with different backgrounds and experiences. This is to ensure that we are able to carry out our mission in the long term, continue to meet our customers in a professional manner and secure our future skills supply."


"Systembolaget is based on a sustainable idea. A company that sells beer, wine and spirits without any profit motive limits the alcohol problem in Sweden. Systembolaget is there for everyone and our customers and employees should feel that. Our aim is for Systembolaget's employees to reflect the diversity that exists in Sweden and to work in a climate characterised by respect, understanding and knowledge of people with different backgrounds and experiences. This is to ensure that we are able to carry out our mission in the long term, continue to meet our customers in a professional manner and secure our future skills supply."




"Särnmark works to enable people with disabilities to live on equal terms with everyone else and with full access to society. These values also permeate our role as an employer, and we are convinced that our work on equality and diversity contributes to a better life for our many employees as well as for our customers."




"At Tele2 we have high ambitions, our goal is to create an inclusive environment where everyone can perform at their best, and at the same time to build a gender balanced workforce. By being a member of the Diversity Charter we hope to gain and share knowledge and experiences that help us to accelerate the change we all are looking for."




"We joined the Diversity Charter to be inspired by other organisations' perspectives, but at the same time to contribute our expertise to create more inclusive and sustainable organisations together."




"We at THS Armada, the largest career fair in Scandinavia, are a link between KTH students and companies. We are happy to be members of Diversity Charter Sweden, so that we can learn more about diversity & inclusion. We want to share the knowledge and inspiration, and show companies that these core values are important for their future KTH employees."

"With the hope of accelerating our efforts to attract and retain truly diverse teams - with the goal of developing technology solutions that benefit society as a whole, what we call "Purposeful technology" - Tietoevry has now chosen to become a member of Diversity Charter Sweden.

We look forward to being part of a network of companies and organisations from which we can both learn a lot, but also where we can share our challenges and lessons in an open and transparent way. Although we have set ambitious goals stretching to 2030, our quest to create diverse and inclusive teams will never cease, or be seen as accomplished. By working diligently and continuously on this important issue, we will succeed - together."



"TIME DANOWSKY is a law firm focused on the business of the future, where innovation and creativity are an integral part of every organisation's business operations. This has given us many opportunities to be inspired by the power of diversity, to see how differences and human encounters lead to new perspectives and opportunities. With an inclusive approach, we want to promote more diversity and new perspectives in our industry as well."




"An important part of our vision is to contribute to a sustainable labour market, and you don't do that by yourself. That's why we've chosen to join the Diversity Charter membership network. Here, together with many other companies who share the same ambition, we can ensure that we have a labour market based on competence and nothing else. Together we can lift up the business case for diversity and inclusion."



"We are convinced that diversity is a prerequisite for our competitiveness and profitability. A diverse mix of skills and experience in a team creates dynamism and innovation, and increases the opportunities to address issues and challenges from different perspectives. Diversity in our teams is also an important element in developing innovative ways of working and methods, which is a crucial success factor for us."



"Unicus is the IT consulting company specializing in testing and quality assurance. All our consultants have Asperger's. Because that makes us better testers.

In the age of digitalisation, every company needs sharp testers. If your company uses Unicus, you will also reduce unemployment among people with disabilities. And without you as a company having to take any risks. Test us - test differently!"



"At We Select, we actively work with gender equality and diversity issues as an integral part of our recruitment process. We are convinced that diversity in teams creates a better company culture, creativity and profitability. We help our clients to review their organisation and develop long-term recruitment strategies with the aim of creating a workplace with increased equality and diversity. Among other things, we have organised several successful events and recruitment days for our clients."


"At Väsbyhem, we see the enormous value in working actively with diversity issues, and we have intensified this work in recent years by involving all Väsbyhem employees in both goals and concrete measures. For us, it goes without saying that diversity enriches and that we will achieve more if we take advantage of people's differences, both towards employees and customers.

Membership of Diversity Charter Sweden is one step on this journey. We really look forward to being inspired by the progress and commitment of others as well as sharing what we have achieved so far."



"Västra Götaland Region should be an example and a pioneer in the work with human rights, equality and diversity. We have adopted Sweden's first regional action plan for human rights, which covers, for example, physical accessibility, children's rights, participation, non-discrimination and equality for both employees and residents. This is an important step in achieving our vision of the good life, for every person, and our ambition to be Sweden's best public employer."



"Our objective by joining Diversity Charter is to share and join insightful discussions with other companies that, like Zound, want to enhance the focus on diversity and inclusion, with the ambition to create and shape a workplace where no one should feel excluded or disregarded. Getting fresh perspectives and learn about the contemporary pulse of other companies and organisations will allow us to grow together and help each other towards the path of inclusion and diversity."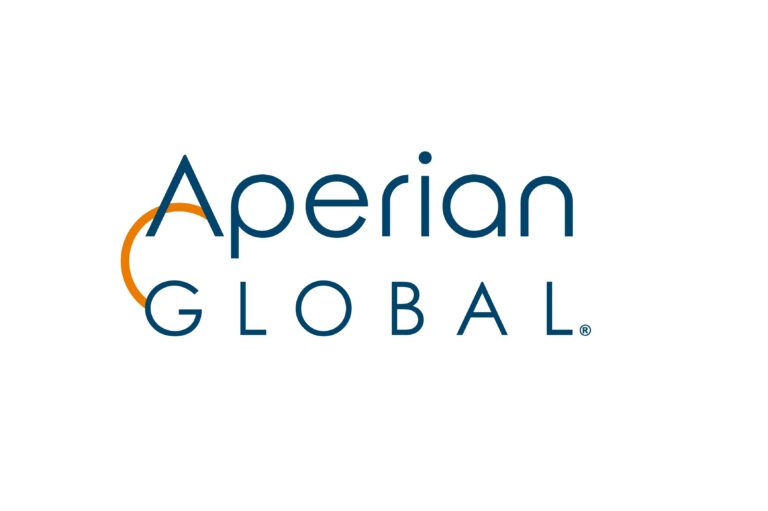 Aperian Global creates learning experiences for organisations to change mindsets and drive inclusion. Their experience has taught them that employees are an organization's most valuable asset. Aperian Global philosophy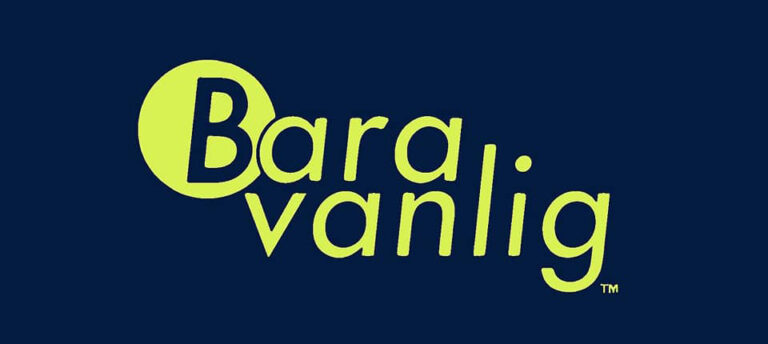 Just Ordinary is physical activity and family support focused on Public Health for people with disabilities that grew into a small grassroots movement. "For us in Bara Vanlig it was natural to join Diversity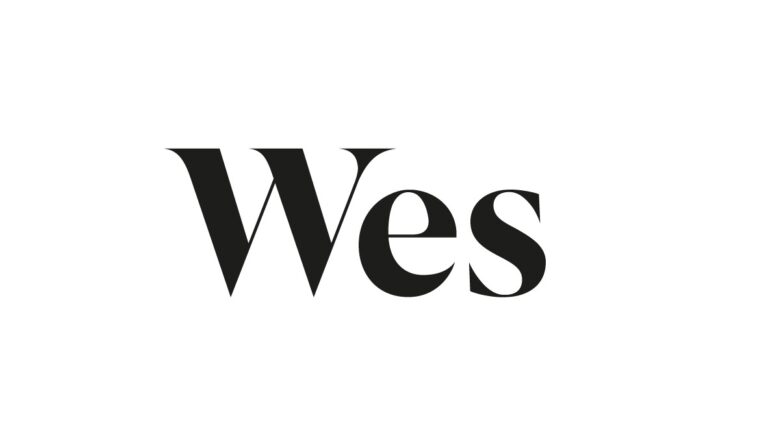 Wes' intention is to actively contribute to increasing diversity in Swedish and international business by going beyond traditional and given networks and offering a modern, innovative and professional
Here we gather knowledge and experiences from past activities generously shared by our members, the European Commission, the EU and other Charters. The Knowledge Bank is divided into nine sections based on the seven grounds of discrimination and the two topical areas of "Measuring Diversity" and "Inclusive Leadership". The texts on the grounds of discrimination are taken from the Discrimination Ombudsman (DO).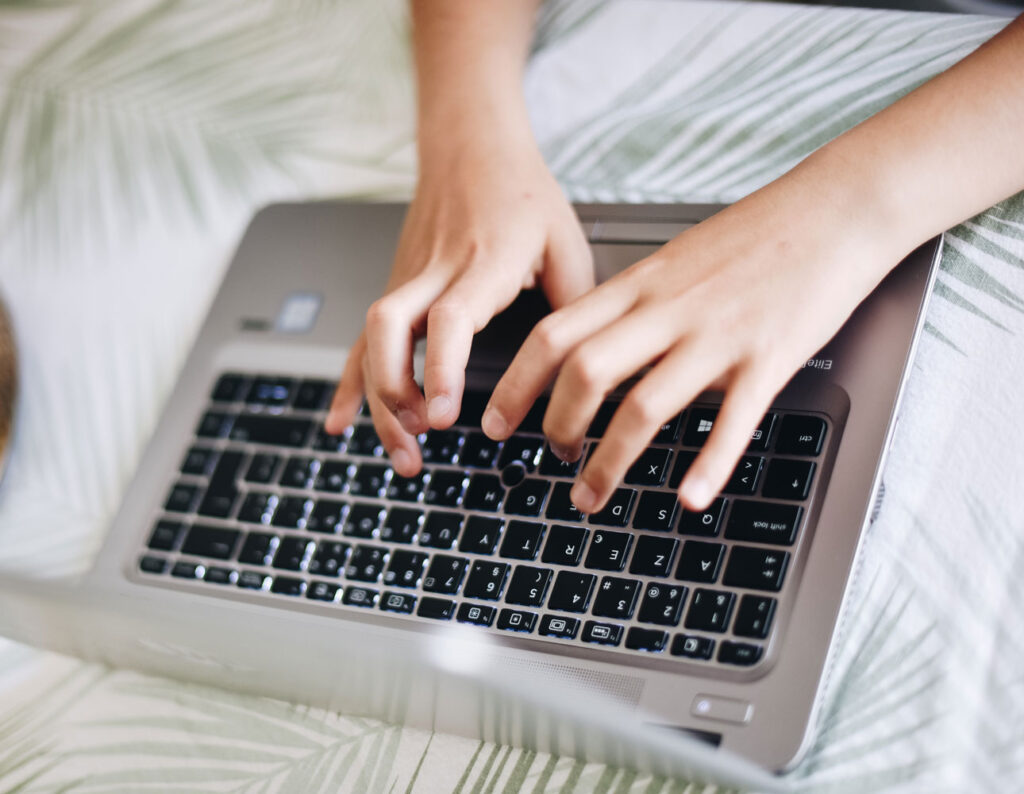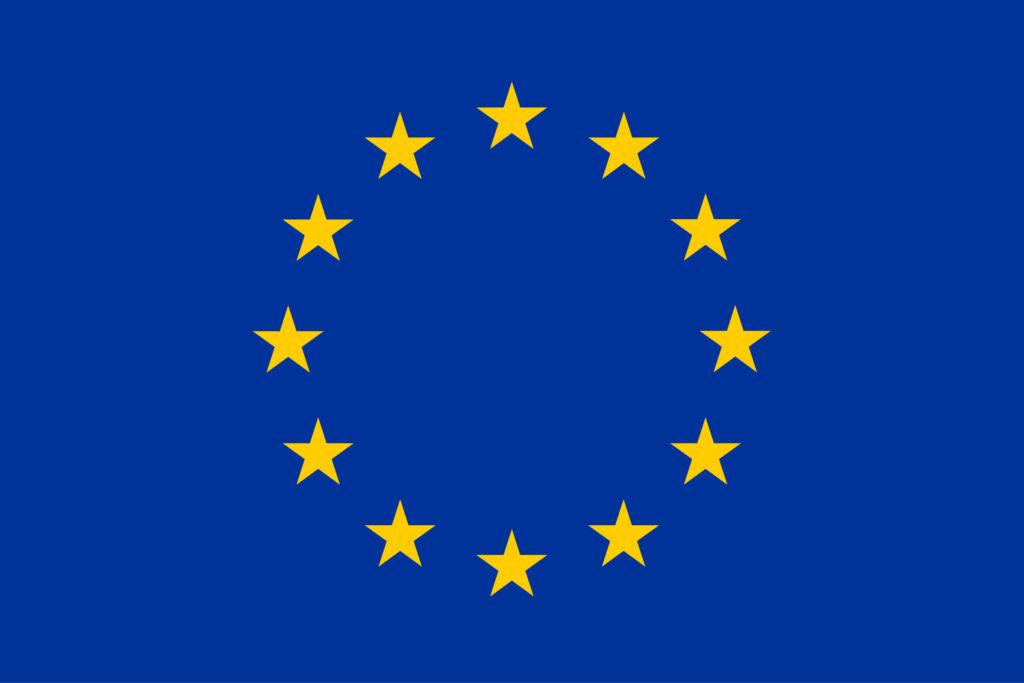 Network of 26 Diversity Charters in Europe, coordinated by the European Commission
The European Diversity Charters enable public and private sector organisations across the EU to design and implement effective diversity and inclusion policies. By signing a charter, organisations make a public commitment to promote diversity and inclusion in the workplace. The charters are organised at national level, with one charter per country. Together they have over 12,800 signatories covering 16 million employees.
Once a year, a summit is organised at EU level for Diversity Charter member charters. In addition, the European Commission funds "Exchange Platforms", for the exchange of experience on inclusion in working life from a European perspective, and Diversity Month.
We are Diversity Charter Sweden