In Diversity Charter Sweden you will find a wealth of knowledge and experience gathered in our knowledge bank. An active dissemination of knowledge contributes to increased value.
A disability is defined as a permanent physical, mental or intellectual limitation of a person's ability to function. It may be the result of an injury or disease that was present at birth, has occurred since birth or is expected to occur. Temporary limitations of a person's functional capacity are not a disability within the meaning of the Discrimination Act.
Source: Diskrimineringsombudsmannen (DO).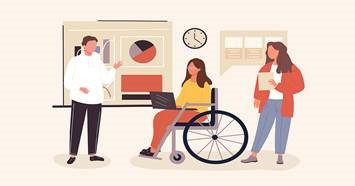 The Commission is committed to establishing inclusive labour market, where all people are given equal opportunities. Currently in the EU, only about 50% of persons with disabilities is in employment.
Programme14:15: Registration and mingle coffee at SEB, Arenastaden Solna.15:00-17:00: Live broadcast17:00-18:00: Afterglow with snacksThe speaker is Alireza Ahmadi, Activity Manager Right To Play Sweden. Alireza is 21 years old and an active participant in the Right To Play organization, which is
Digitisation is happening at a rapid pace, opening up new opportunities and challenges. The "new normal" after the pandemic and new legal requirements place higher demands on digital accessibility and inclusion.